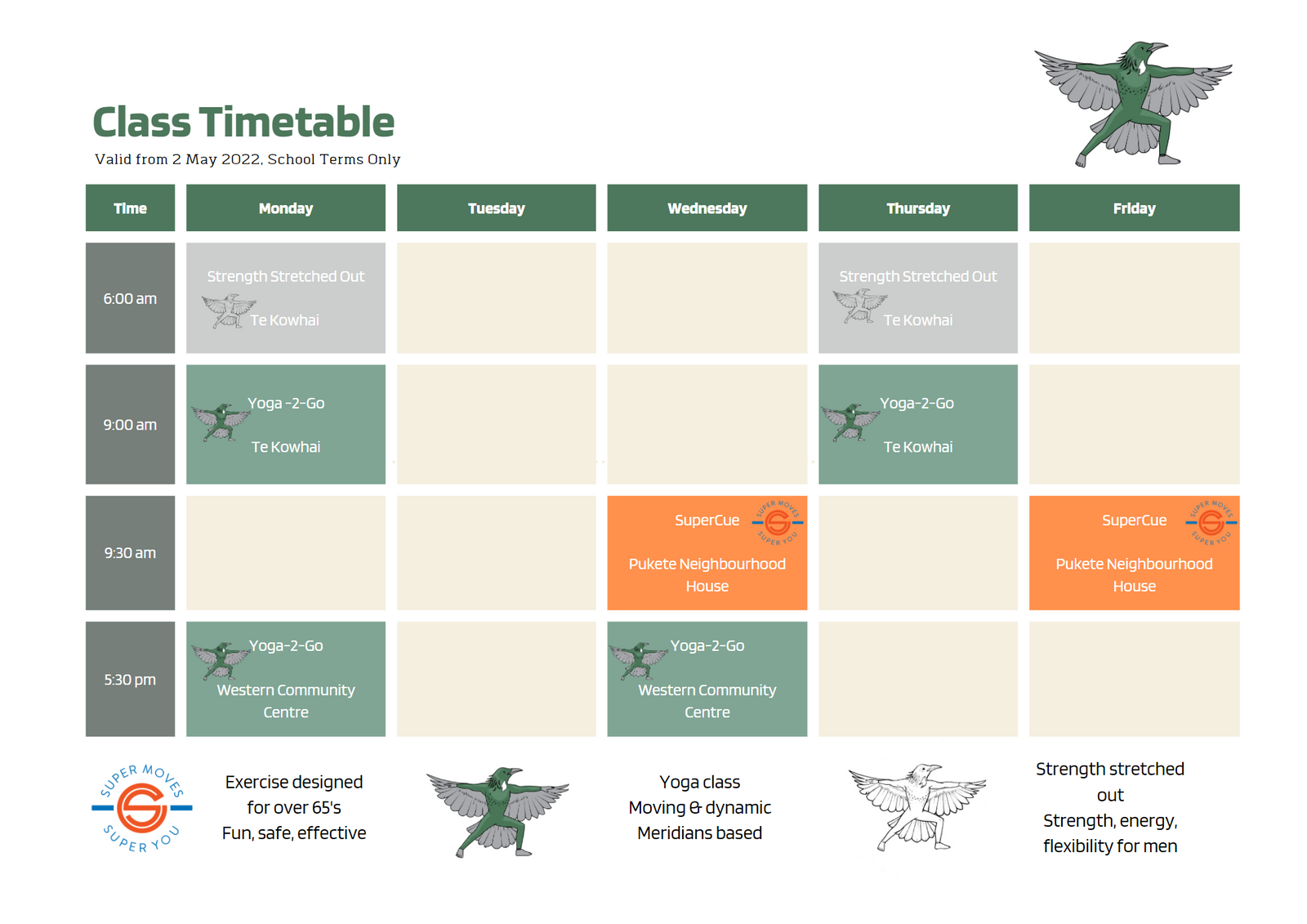 About Yoga-2-Go
A Yoga-2-Go class coaches a unique style of yoga, working the body's meridians and based on traditional Chinese and Japanese body theory (as opposed to Indian styles). The focus is on the individual getting the benefit for them that day as opposed to achieving a particular shape or holding a pose for a set time. For this reason, absolute beginners and experienced people can enjoy the same class safely and with challenge
Every pose has a purpose, every purpose has a pose!
Come As You Are. Do What You Can. Use What You Have.
Classes are usually themed
A particular part of the body, such as the digestive system, back, or hips

A particular element relating to the current season

Achieving a challenge pose

Shaped for a particular group
Note: Monday evening classes at Western Community Centre are STRONGER. These are the Yoga-4-Runners classes. Everyone is welcome and everyone will be able to work their own range of movement and to their own abilities, but be aware that more challenging options are offered during this class.
Class Prices
$9 with a 10 Class Pass
$12 with a 5 Class Pass
$15 casual
$5 with Community Services Card - Western Community Centre & Pukete Neighbourhood House Only
Locations
What Others Have to Say About Yoga-2-Go Classes
"I find the classes really useful" - Mike
"Thanks heaps for tonight! I was nervous coming along and you made me feel at ease" - Andrew
"Very good" - Lilly