We are pausing classes for school holidays with the last class of Term 1 being 5:30pm Wednesday 13 April. The Term 2 timetable below will commence 2 May 2022.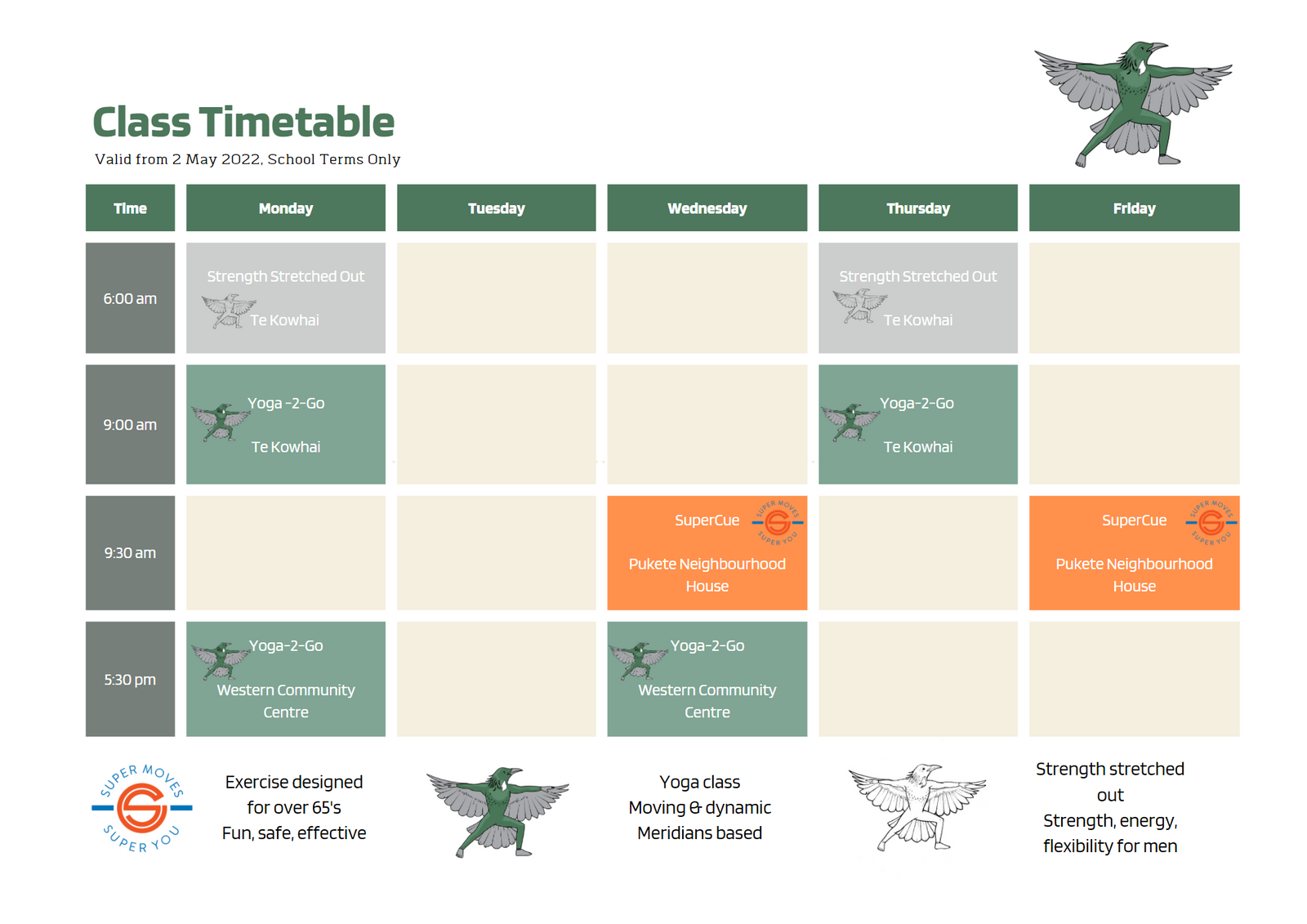 Yoga-2-Go is shaking things up in Term 2:
SuperCue gets a new day, time and location
Adding a men's class: Strength Stretched Out
We had a small but committed group coming along to SuperCue for Term 4 2021 and Term 1 2022 at Te Kowhai, but we're going to try a town class from next term. This is at Pukete Neighbourhood House. The new days and time on Wednesdays and Fridays at 9:30 am are immediately before Tai Chi at Pukete Neighbourhood House, so I will encourage people to go directly from SuperCue to Tai Chi ... I will be!
The new location at a community centre means (just like the yoga classes at Western Community Centre) that there will be tiered pricing in place to enable Community Services Card holders a special price of $5. If you are using this CSC pricing and don't want to pay as you go, you can pick up a 10 class pass for convenience (although there is no discount on this 10 class pass).
As always, if you don't qualify for the CSC discount, the best value is a multi class pass. Pick one up here.
Want to book? Click here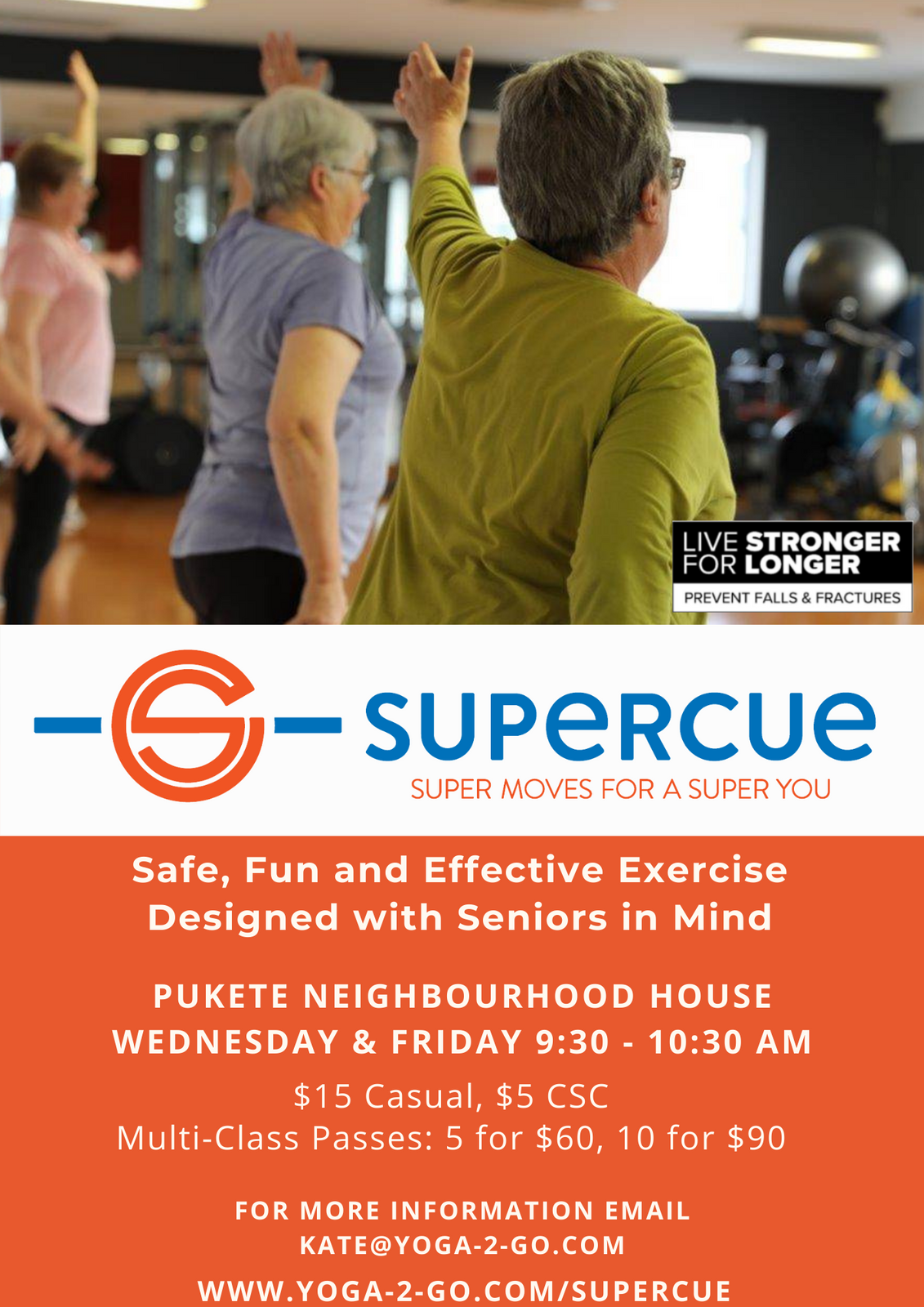 We have a new class starting up in Te Kowhai, just for the blokes! This is at Te Kowhai Pavilion or Hall, depending on numbers and distancing requirements. The time we're kicking off is officially known as sparrow-fart (AKA 6 am).
Working meridians and using techniques for correcting imbalance, improving flexibility, building strength and energy where it's useful, this class is aimed at men and is appropriate for any level of fitness, regardless of current flexibility
This is offered at the usual Te Kowhai prices: $15 casual, $60 for 5 classes and $90 for 10 classes. Clearly, the best value is a multi class pass. Pick one up here.
Want to book? Click here.