Have your put in the miles over the weekend?
Come down to yoga on Manday nights for a good stretch out ... and a low impact work out.
Yoga-2-Go for runners is now at Western Community Centre - same time Monday at 5:30 pm: BOOK HERE NOW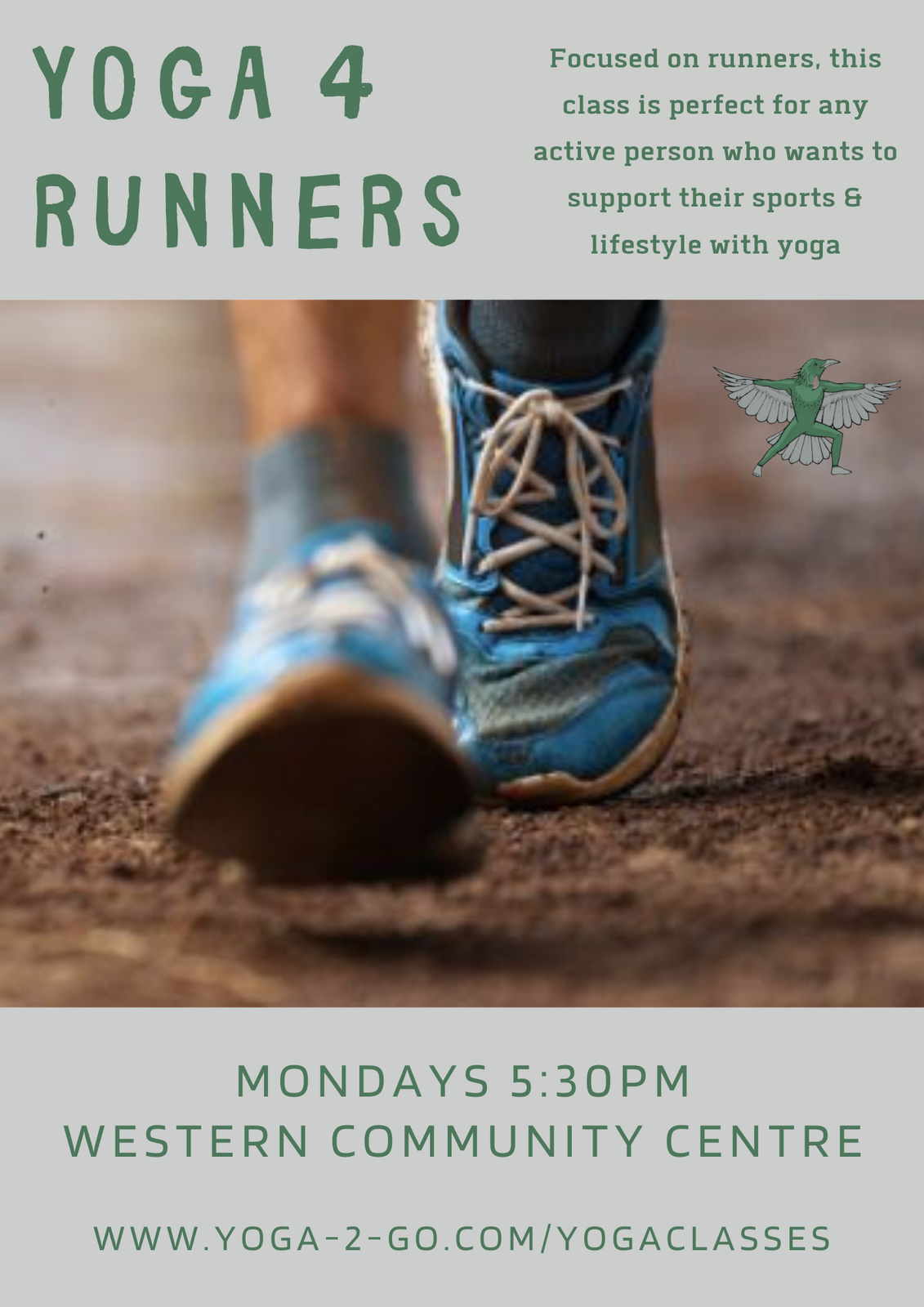 We're doing all we can to make sure the class is safe regarding COVID - so everyone attending must have a valid vaccination pass and wear a mask at all times (it's actually remarkably easy to do the class in a mask). Please don't come along if you are sick or meant to be isolating. The new venue is well ventilated and we have the doors open, so bring something to keep you warm when we wind down at the end.
If you are still a bit uncomfortable with the class environment or if you can't come to class because you are isolating - please let me know and I'll organise for you to participate via Google Meet.
If you can't make Monday evening, then check out our other offerings here
If you have any questions please get in touch through the contact form